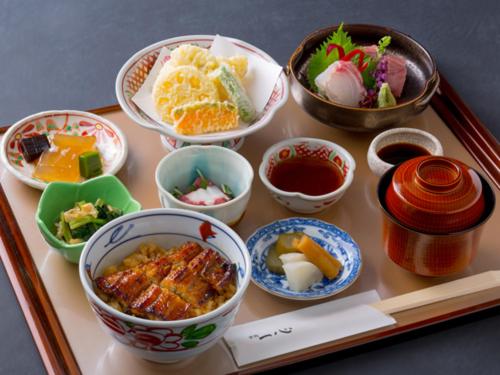 NIHISHJIKI
Regular Price JPY 4,500 >>>>> Special Offer JPY 3,600
Appetizers (2 Kinds)
Assorted Sashimi
Assort Tempura
Japanese pickles, Steamed Rice
Miso Soup
Dessert
***Change steamed rice >>> Grilled Eel over rice
Regular Price JPY 6,000 >>>>> Special Offer JPY 4,800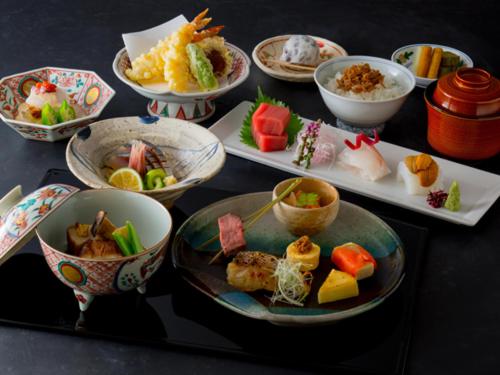 MIYABI
Regular Price JPY 10,000 >>> Special Offer JPY 8,000

This offer is by reservation only.
Appetizers (3 kinds)
Assorted SASHIMI
Grilled Fish
Stewed Dish
TEMPURA
Japanese pickles
Steamed Rice
Miso Soup
Dessert
Place: Isshin B1F
Dinner Time: 5:00p.m.-9:00p.m.
For Reservations from the guestroom, Dial 9.

Tax & 10% service charge will be added to your bill (unless otherwise noted).
Menu is subject to change without prior notice.
Special offer may not be applicable during certain Japanese holidays or at the time of special events.
Actual presentation of menu may differ from the photos.

Please mention that you are ordering this special menu along with your name and room number for the special rate.
Please inform us if you have any food allergies or special preferences.
Special Offer may not be combined with other discounts / offers.