Gold Key Service
Hotel New Otani Osaka invites guests to the Executive Floor with our special Gold Key Service for your comfort and convenience. The Gold Key Service entitles guests who reserved Deluxe or Suite accommodations to a private concierge floor with added amenities to make their travel easy and stress-free.Gold Key Services: Please present a room key at each reception counter or give the room number when ordering. This service is available only to Gold Key guests and to person(s) sharing the same room or suite.
Welcome drink on arrival (8:30-20:30)
Morning coffee/tea service in room (6:00-8:00)
50% off of Fitness Club admission (valid one time for each night's stay and exclude morning-time. Available only to guests of 18 years and over.
Complimentary admission fee at Fitness Club.7:00a.m.~10:00a.m. - This service is available only to guests over 18 years of age staying in your room.
Complimentary one drink service at the Sky-Lounge " Four Seasons" during 5-7 pm. (Available only to guests of 20 years or over of age staying in your room.)
Shoe Shine Service (complimentary)
Express laundry service -Laundry by 3:00p.m. will be returned by 7:00pm on the same day
Guestroom Amenities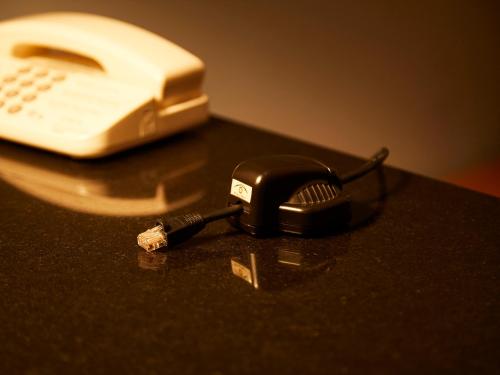 Free Wi-Fi and Wired High Speed Internet(support iPass, VPN, and 13 languages, secure network with 24hr support)
2 telephone lines
Voicemail
Cable TV
Radio
Safety Box
Mini-Bar
Mini refrigerator
Hot water pot
Japanese Tea Bags
Hairdryer
Japanese "Yukata" robes (Superior floor)
Fine Cotton Relaxation wear (Executive floor & Suites)
Air Conditioning
Bidet
Bathroom amenities
Newspaper
Kids Amenities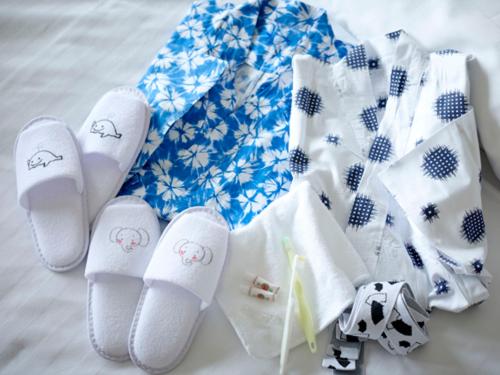 Special Arrangements for traveler with infants or kids (on request)
small size yukata robe - S size for 115-120cm tall, M size for 125-130cm tall
small size tooth brush
small size slippers with cute animal print
babycot for the baby under 12 months (free of charge)
bed guards (limited numbers only)
hot water for the powdered milk - please call the room service
Direct Booking Benefits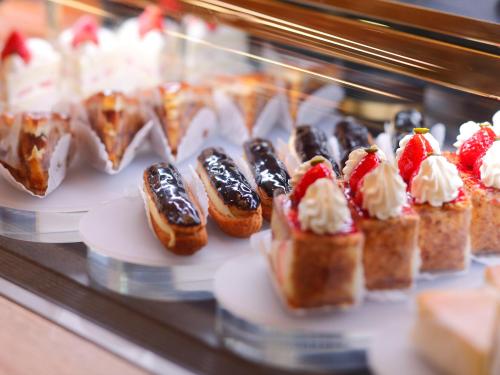 Make your booking through our official website, and you will be entitled to the following benefits;
Complimentary patisserie credid (JPY 500) at " Patisserie SATSUKI "(1F) 10:00a.m. - 8:00p.m. Credit is available at one payment only.
Complimentary " coffee to " at " SATSUKI " (1F).7:00a.m. - 11:00p.m. One cup per voucher. Second cup is available at JPY 500.
Free parking throughoutthe stay. One car per room. Second car costs JPY 1,200 per night.
Room upgrades on Sundays & Mondays - Subject to room availability upon check -in . Upgrades are applicable to the stays on Sundays and Mondays.
Details
Benefits may not be applicable to special rate( i.e.New Otani Club Inte'l Member Rate)
The vauchers will be issued per person (except children without bed), per stay upon check-in to receive the benefits.
Above benefits are available during the stay.
Benefits are subject to change without notice.