January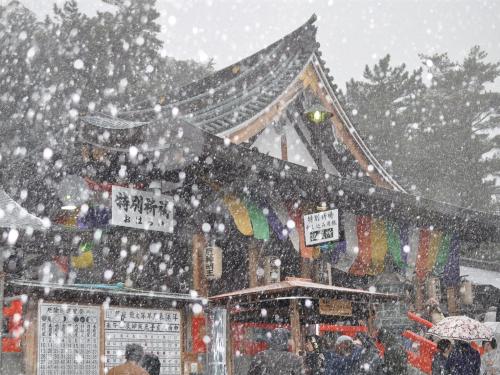 HATSUMODE
Date : January 1-3
Location : Shrines in Japan
Time : All day
Admission fee : free of charge
New Year's Day is the festival of festivals for the Japanese and is celebrated throughout the country. "Hatsumode" literally means the first visit to a shrine on New Year's Day, but the visit can also take place during the first few days. Clad in traditional, colorful kimono, people pay homage at nearby shrines and enjoy the many lovely photo opportunities. Two popular shrines near our hotel are Osaka Tenmangu Shrine and Hokoku Shrine.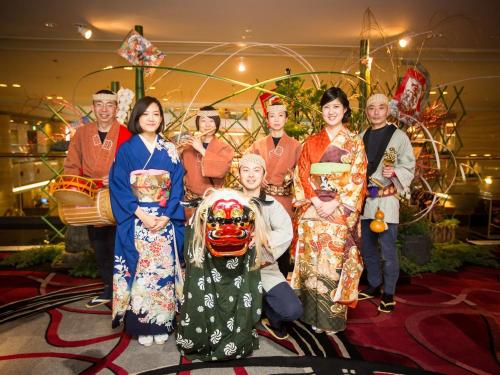 HOTEL EVENT
EVENT OF THE NEW YEAR
Date : January 1 - 2
Location : Hotel New Otani Osaka
Place : 2F Banquet room and Lobby
Time : 9:00a.m.- 8:00p.m.
Admission fee : mainly free or charge
(depending on events)
Various traditional events and performances to celebrate the new year are held in our hotel on January 1 and 2. Please experience the traditional Japanese New Year with us.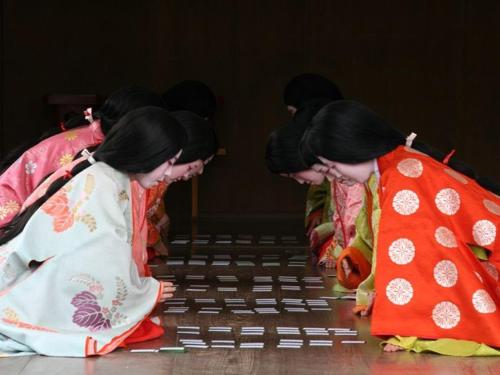 KARUTA HAJIME

Date : January 3
Location : Yasaka Shrine in Kyoto
Time : 1:00p.m. -
Admission fee : free of charge
On January 3, women in Japanese dynasty costumes perform karuta (Japanese card game).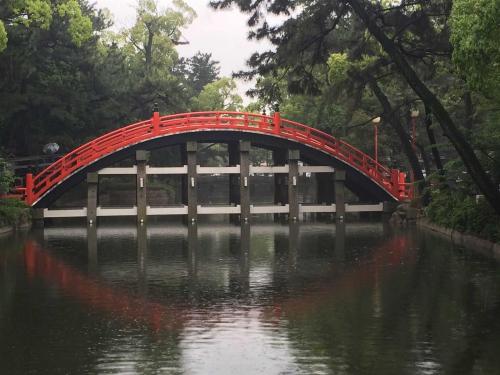 TOUKA SHINJI
Date : January 4
Place : Sumiyoshi Taisha Shrine , Osaka
Time : 1:00p.m. -
Admission fee : free of charge
TOUKA SHINJI is the Mochi Maki (Mochi throwing) ceremony. Women in ancient clothing throw Omochi (rice cakes) in Sumisyohi Taisha Shrine. It is believed that people will be healthy and happy by retrieving and eating these mochi. Catching mochi means catching good fortune. It might be fun to join in.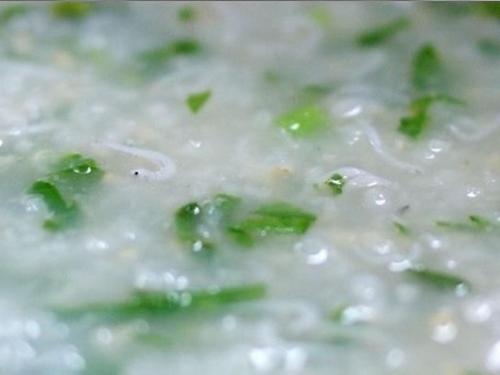 NANAKUSA SHINJI
Date : January 7
Place : Gokounomiya Shrine , Kyoto
Admission fee : 300yen
Many visit to follow the custom of eating NANAKUSA (Seven kinds of grass) - GAYU (rice gruel- watery soft cooked rice that resembles oatmeal.) on this day every year to bring about longevity and health.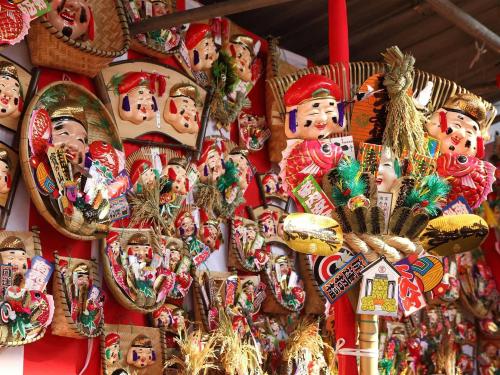 TOUKA EBISU
Data : January 9 - 11
Place : Imamiya Ebisu Shrine , Osaka
Time : all day
Admission fee : free of charge
Ebisu is the patron deity of business and good fortune and people come here to pray for success at the begining of a new business year.
The festival highlight is a procession of women in colorful kimono, who are carried on palanquins through the main streets of the Minami area on January 10th, while the carriers shout out the time.
DOYA DOYA
Date : January 14
Place : Shitennoji Temple , Osaka
Time : 2:30p.m. - 3:30p.m.
Admission fee : free of charge
In midwinter, two groups of half-naked young men compete for possession of an amulet, shouting "Doya! Doya!" as they struggle for the amulet.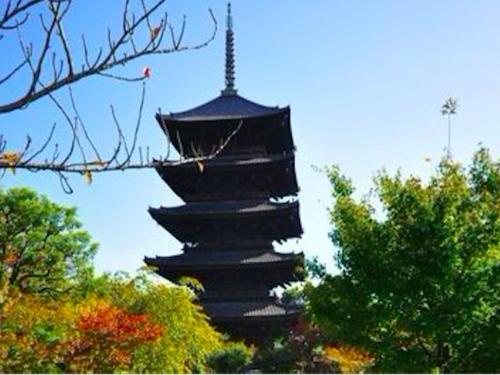 HATSUKOBO
Date : January 21
Place : Touji Temple , Kyoto
Time : 8:30a.m. - 4:30p.m.
Admission fee : free of charge
On the grounds of Touji temple, there are about 1,200 roadside stands.
Antiques, special products, potted plants, earthenware, old kimono & obi sache, etc. are sold there. It is a very interesting even just to walk on the temple grounds.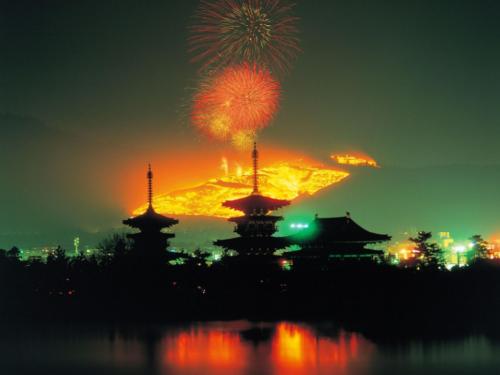 YAMA YAKI - Mt. Wakakusa
Date : every 4th Saturday in January
Place : Mt. Wakakusa , Nara
Time : 6:00p.m. - 7:00p.m.
Admission fee : free of charge
Grass Fire Ceremony and Fireworks on Wakakusayama in Nara.
As soon as the dried grass is lit, the fire spreads over the hill.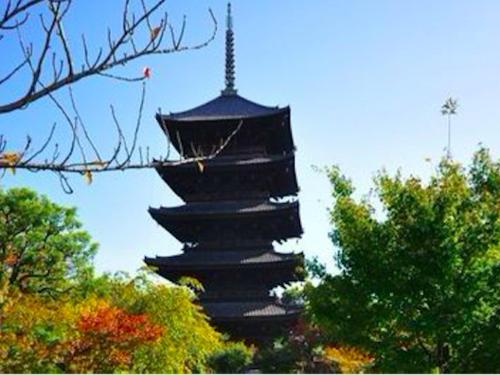 HATSU KOBOU
Date : January 21
Place : Touji Temple Kyoto
Time : 5:00a.m. - 4:00p.m.
Admisshion Fee : free of charge
Toji temple is one of the most famous temples in Kyoto. There are more than 1000 stalls in the big market. A lot of visitors from foreign countries are really interested in kimono or chinaware, and in this market, you can buy these things at a relatively cheap price.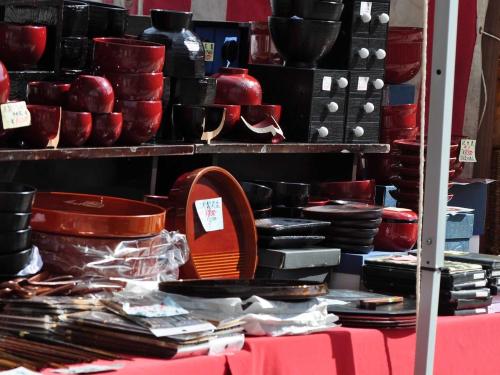 HATSUTENJIN
Date : January 25
Place : Kitano Tenmangu Shrinee, Kyoto
Time : early morning - evening
Admission fee : free of charge
" Hatsutenjin " means a fate day of the New Year. More than 1,000 shops open in this market every year.
Treasures of the Shinto shrine are exhibited only in the HOUBUTSUDEN of Kitano Tenmangu. Looking around the market will be a unique experience.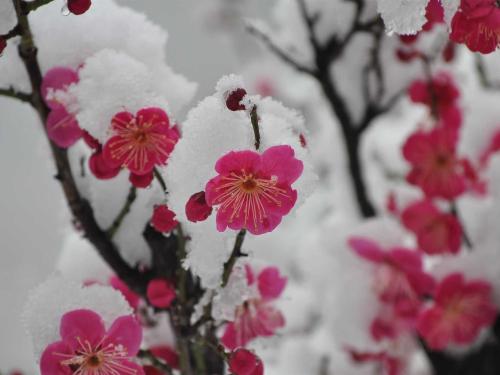 PLUM BLOSSOMS VIEWING
Date : end January - mid March
Place : Plum Garden , Osaka Castle Park
Time : until dusk
Admission fee : free of charge
The largest plum garden in Osaka City - 1,250 plum trees of 93 varieties.
You can enjoy the garden from the end of January until mid-March.
Please enjoy not only its beautiful color of red, white and pink but also its rich scent of the blossoms.